Stream with "Dynamic Rotation"
For the first time in a livestreaming app, broadcasters can tilt or turn their phones during the broadcast.
TwitCasting's unique "dynamic rotation" feature will automatically reposition the video for viewers to maintain the broadcaster's original upright orientation.
Broadcast together with your friends on "Collabo" mode!
Multiple viewers (up to 5) can join a broadcaster in a single live stream using "Collabo" mode.
Optimized for data consumption, requiring very little data
TwitCasting also offers more efficient data usage – only half of what is used by other popular live streaming apps.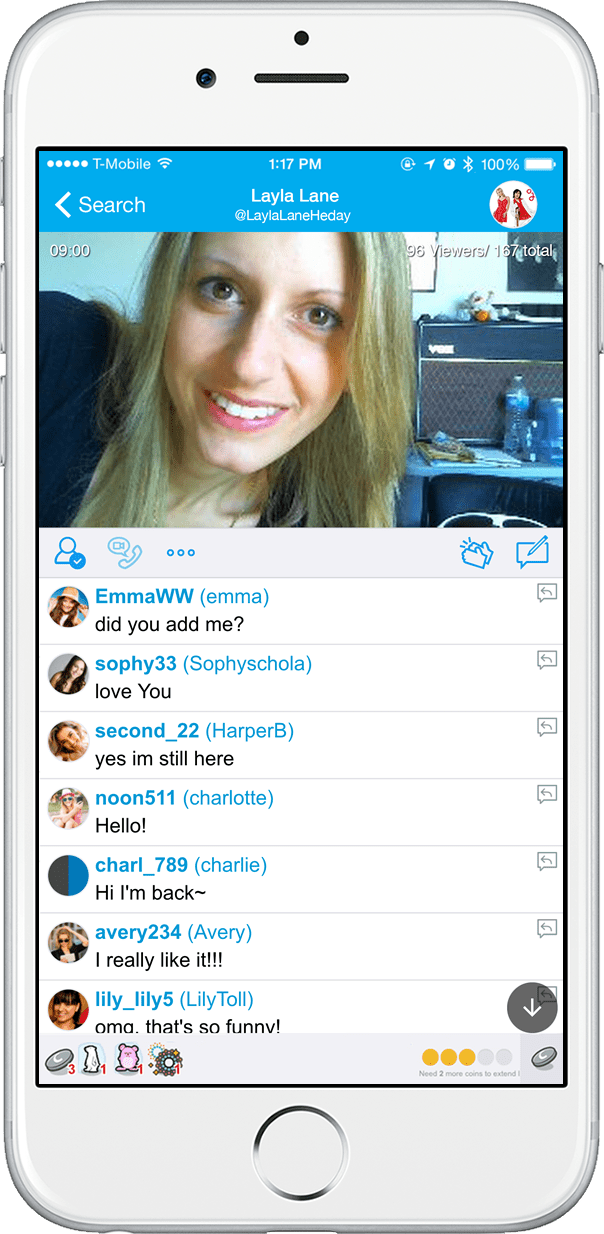 Reliable broadcasting in low bandwidth environments
Custom encoding enables the app to dynamically adjust to network strength and broadcast even in low bandwidth environments (as low as 88 kbps), where other live streaming apps require 500 kbps or more.